Special offers
Discover our special offers and deals and benefit from discounted rates or attractive packages to enhance your stay at Migombani Camp!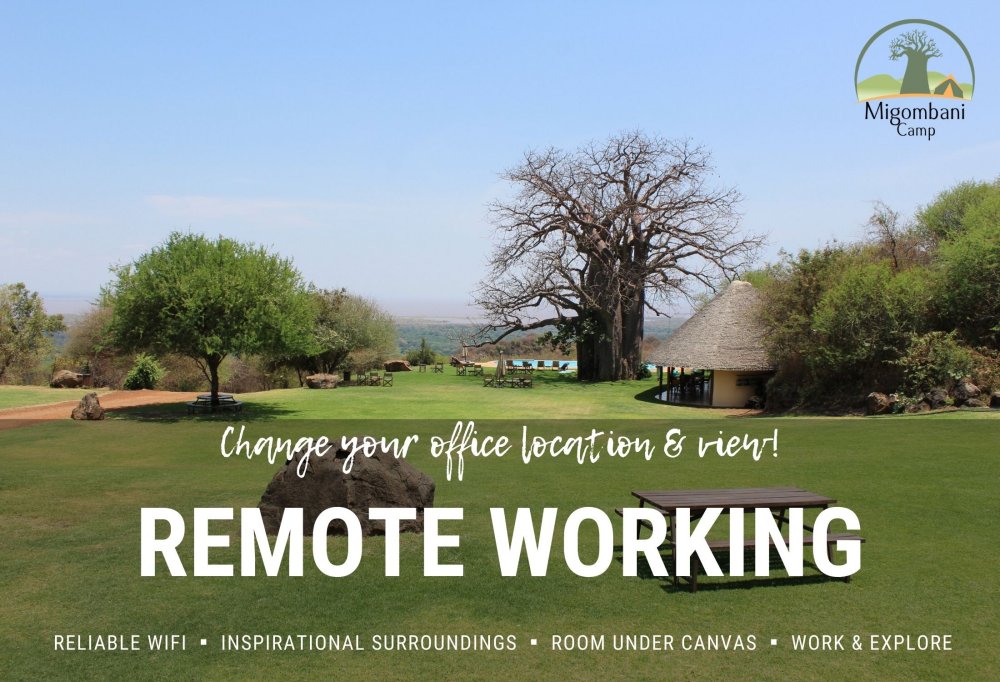 Remote Working in the African bush
Are you once again in full or partial lockdown and tired of it? Are the walls closing in on you? And do you long for space, freedom, sun and nature? Stop dreaming… but book you getaway now!
Migombani Camp offers you the perfect remote working location, with free and reliable WiFi, peaceful surroundings, 20% discount on meals and beverages, an infinity pool with panoramic views to obtain more inspiration. And not to forget endless options for safari and other activities!
Our special Remote Working packages can be booked from US $149 per person for one or more weeks in a shared safari tent. Download our Remote Working flyer or contact us now for more details and get ready to shift your remote office tomorrow!
* Valid for stays up till 31st March 2021. Excluding meals and Tourism Development Levy. Not to be combined with other offers.